Board of Directors
Primary Bank has a prominent group of Directors, many of whom are local residents with close ties to the business community of New Hampshire.
William Greiner
Chairman of the Board
In 2000, Mr. Greiner founded Greiner Investments, a firm that develops and invests in real estate as well as makes passive business investments. Prior to establishing Greiner Investments, he founded the private hedge fund, Rockmont Management Partners. Mr. Greiner worked at several investment firms including Kemper Securities and Dean Witter Reynolds. From 2000-2006, Mr. Greiner served as a Town Councilor in Bedford, New Hampshire, and was the Chairman in 2004. He has been an active board member for numerous non-profits and community boards, and currently serves as a member of the Bedford Men's Club, President of Bedford Friends of Recreation, and Chairman of the Granite State Baseball Dinner. In addition, Mr. Greiner is an investor-owner of Cactus Jacks, Copper Door, and T-Bones Restaurants. Mr. Greiner earned his B.A. in Political Science from Brandeis University.
Phil Taub
Vice Chairman of the Board
Mr. Taub is a corporate lawyer at the international firm of Nixon Peabody, where he has over 22 years of experience. His love of family, travel, outdoor adventure and community permeates everything he does. Mr. Taub has been described as "the consummate trusted advisor" who is "very practical and determined to get the deal closed," and who "consistently excels at solving client's complex problems." At Nixon Peabody, he has served in many leadership roles, including chair of the Business Department and the firm's Management Committee. Mr. Taub currently leads the firm's nationally acclaimed Private Equity practice group. He is a frequent lecturer and presenter on the latest trends in mergers and acquisitions, business strategies and issues important to CEO's, CFO's, and general counsel. Mr. Taub is the founder and President of the Board of Swimming With A Mission, Inc., a charity dedicated to raising money for our Veterans in need. He is currently serving on the board of the Granite State Children's Alliance as Vice President and has served on a number of nonprofit boards, including, Junior Achievements and the Greater Manchester YMCA.
Dick Anagnost
Director
Mr. Anagnost, the President of Anagnost Investments, Inc., has over 35 years of experience in real estate and land development within the City of Manchester, Northern New England and internationally. He has redeveloped over 25 properties in downtown Manchester and the Millyard areas and has been instrumental in the creation of over 500 units of rental workforce housing in the City. Mr. Anagnost is the Chairman of the Workforce Opportunity Council, Vice Chair and head of the Credit Committee of the NH Business Finance Authority, Chair of the JobCorps Task Force, Vice Chair of the Office of Youth Services, Board Member of Families in Transition, Chairman of Moore Center Services, and 1st Vice President of St. George Greek Orthodox Cathedral. He is also a youth football coach for the Bedford Jaguars and CYO basketball coach for St. George.
Pamela Diamantis
Director
Ms. Diamantis is a Principal at Curbstone Financial Management Corporation, an investment advisory firm in Manchester, NH. She previously served as the regional president for U.S. Trust Company, N.A. and as the former president of State Street Bank & Trust Company of NH. Ms. Diamantis is a General Partner and Co-Founder of the Impact NH Fund an angel fund focused on women as investors and entrepreneurs.  She is a dedicated volunteer and holds or has held board positions with the University System of New Hampshire (Chair), Catholic Medical Center (Treas.), New Hampshire Business Finance Authority, Currier Museum of Art, Granite YMCA (Chair), Heritage United Way (Campaign Chair), and the Women's Fund of NH. Ms. Diamantis earned a B.S. in Finance and Economics from Southern New Hampshire University and attended the New York State Bankers Association Trust/Investment School and the New England School of Banking at Williams College.


Mark Feraco
Director
Mr. Feraco, CPA/ABV is a managing member of Brayman, Houle, Keating & Albright, PLLC (BHKA), a certified public accounting firm. Mr. Feraco has been with the firm for more than 25 years after beginning his career with KPMG in their Boston office. Mr. Feraco provides a full range of services to closely held businesses, with a focus on tax planning and compliance. Additionally, Mr. Feraco holds the Accredited in Business Valuation (ABV) certification granted exclusively by the AICPA. Mr. Feraco is a member of the New Hampshire Society of Certified Public Accountants and the American Institute of Certified Public Accounts (AICPA). During his time with BHKA, Mr. Feraco has been an active board member of various non-profit organizations in the greater Nashua, NH area including the Nashua Children's Home and Bridges. Mr. Feraco received his BS in Management from the University of Massachusetts and is licensed as a CPA in New Hampshire and Massachusetts.
J. Michael Hickey
Director
Mr. Hickey served as a longtime executive of Verizon in New Hampshire, and more recently as interim dean of the Manchester campus of the University of New Hampshire. For more than two decades, Mr. Hickey served in a range of leadership positions for Verizon and its telecom predecessors before that, including New England Telephone and Nynex. He served for seven years as president of Verizon New Hampshire and most recently directed the company's national security policy program in Washington. Before entering the telecommunications industry, Mr. Hickey was director of the state Division of Economic Development and executive director of the Mt. Washington Valley Chamber of Commerce. Mr. Hickey served on the Board of Directors of Citizens Bank from 1999 to 2003. While serving on the Citizens Bank Board he was an active member of the community investment committee.
Honorable John Lynch
Director
Mr. Lynch is a former four-term Governor of the State of New Hampshire. While in office, he balanced the budget in each year of his tenure and he focused on improving the quality of education, the result of which was a dramatic reduction in the high school dropout rate. Mr. Lynch made economic development a priority, resulting in an unemployment rate generally 40% below the national average. Prior to serving as Governor, Mr. Lynch was CEO of Knoll, a high end office furniture company. Mr. Lynch has served as Associate Dean of Harvard Business School and has served on the Board of Citizens Bank of NH. He is a current faculty member at the Tuck Business School at Dartmouth. Mr. Lynch has a BA from the University of New Hampshire, an MBA from Harvard Business School, and a JD from Georgetown Law School.
Marie McKay
Director
Ms. McKay, CPA, is a managing partner of Bigelow & Company, CPA, P.L.L.C., a certified public accounting firm. Ms. McKay has been with the firm for over 30 years and has extensive experience in audit and accounting services, tax planning and compliance, and IT and management consulting. She specializes in working with closely-held businesses in a wide variety of industries. Ms. McKay is a member and past President of the New Hampshire Society of Certified Public Accountants and has served as an active member on various boards of directors and committees. Ms. McKay earned her Bachelor of Science Degree in accounting (summa cum laude) from Southern New Hampshire University.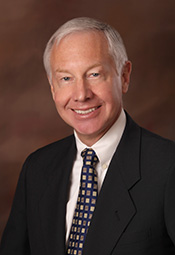 Peter Milnes
Director
Mr. Milnes, a Chartered Property & Casualty Underwriter and Certified Insurance Councilor, has taken a leading role in the insurance and financial services industry for over 40 years. He is currently Chairman of INEX Capital & Growth Advisors and CEO of Optisure Risk Partners, an emerging national insurance broker focused on risk management and insurance solutions for businesses and their executives. Having previously built one of NH's largest private insurance agencies, Mr. Milnes has founded numerous insurance entities and completed hundreds of transactions involving the acquisition, sale or perpetuation of insurance agencies. He currently holds board positions with the Currier Museum of Art, The Marketing Alliance (MAAL), and a variety of other insurance organizations. Mr. Milnes previously served on the Board of Directors of Salem Cooperative Bank (1995 to 2018), The NH Center for Non-Profits, The Greater Manchester YMCA and many other nonprofit organizations. A graduate of Bucknell University and St. Paul's School, Mr. Milnes has also completed the Harvard Business School Owner/President Management Program, Leadership New Hampshire and Leadership Manchester.
Rob Prunier
Director
Mr. Prunier is a partner and Executive Vice President at Harvey Construction Corporation, one of New Hampshire's leading commercial and institutional construction firms. Harvey has built many of the region's most recognized structures such as the Currier Museum of Art; Manchester-Boston Regional Airport's west terminal; the SNHU Arena; Smuttynose Brewing Company; and the redevelopment of Hampton Beach Boulevard. Mr. Prunier currently serves as Trustee of the Huntington at Nashua (Chair); Trustee of Silverstone Living (Vice Chair); Advisor to the Building and Grounds Committee at Bishop Guertin High School; Advisor to the Cerato Group; and Finance Committee member of the CHaD NH East West All-Star Football Game. He was named to the list of the Next Twenty in Nashua; has been recognized by the NH Charitable Foundation with the Emerging Leader Award; was awarded the John Sias Award by Big Brothers Big Sisters of Greater Nashua; has been named a Paul Harris Fellow by the Rotary Foundation of Rotary International (Nashua Rotary West); and was awarded the National Service to Youth Award by the Boys and Girls Clubs of America.
Daniel Sklar
Director
Mr. Sklar is a partner at Nixon Peabody, concentrating his practice in lending transactions, loan workouts and liquidations, bankruptcy reorganizations, and lender liability. For more than twenty years, Mr. Sklar has represented debtors, trustees, secured creditors, committees, stockholders, lessors, and senior executives in large Chapter 11 cases around the country. Mr. Sklar lectures frequently in these areas for both bar associations and private continuing education groups. Mr. Sklar is an adjunct professor of law at UNH School of Law and is a member of the American Bankruptcy Institute and the New Hampshire and American Bar Associations. He is the past president of the Manchester Bar Association and is certified by the American Bankruptcy Board of Certification. Mr. Sklar received his law degree from Boston College School of Law.
Kenneth Solinsky
Director
Mr. Solinsky, along with his wife Grace, founded Insight Technology of Londonderry, NH in 1988, the nation's leading developer and producer of U.S. Military Night Vision and Electro-Optical Systems. Mr. Solinsky became president of L-3 Warrior Systems which acquired Insight Technology and in 2013 retired from L-3. Mr. Solinsky worked for 14 years as a civilian employee of the Department of Army where he held a series of increasingly responsible positions from Production Engineer, Project Leader, Director of Quality Control, Director of U.S. Army Night Vision Lab, Forward in Europe, Branch Chief, and Project Manager, Night Vision Devices. Mr. Solinsky received a Secretary of the Army's Award for Outstanding Achievement in Material Acquisition, two Commander's Awards for Civilian Service, and numerous other awards. Mr. Solinsky holds a B.S. Degree in Mechanical Engineering from Clarkson College of Technology, a M.S. Degree in Industrial Engineering from Texas A&M University and a M.S. degree in Management from Stanford University, Graduate School of business where he was a Sloan Fellow.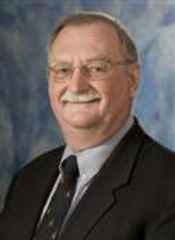 William Tucker
Director
Mr. Tucker is a senior partner at the firm of Wadleigh, Starr & Peters, P.L.L.C., Manchester, NH. Mr. Tucker concentrates his practice in lending transactions, corporate finance, tax exempt bond financings, and real estate transactions and development. He is a member of the New Hampshire and American Bar Associations and a member of the National Association of Bond Attorneys. Mr. Tucker served as board member for Centrix Bank until 2014 and is a member of the Board of Trustees and Treasurer of The Granite YMCA, a member of the Finance Committee of the Piscataquog Land Conservancy, a Trustee and Board Chair of the Society for Protection of New Hampshire Forests, and a Trustee of the Trust Funds for the Town of Goffstown, NH. Mr. Tucker received his B.A. from Yale University, is a graduate of Harvard Law School and received and Honorary Doctor of Laws from Saint Anselm College.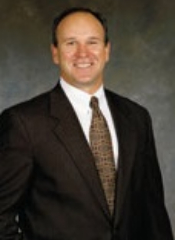 Nicholas Vailas
Director
For thirty years, Mr. Vailas has been developing and providing for outpatient healthcare services including surgery, diagnostics, physical therapy, urgent and primary care, and wellness. Through his partnerships with physicians and allied health professionals he has created a network of providers that offers outpatient care throughout Southern New Hampshire. Mr. Vailas has served as New Hampshire Commissioner of Health and Human Services, served as Chair of the NH Health Planning and Review Board, founded the Safe Sports Network, and was a founding member of the New Hampshire Musculoskeletal Institute. Mr. Vailas founded the New Hampshire Ambulatory Surgical Center Association, served as an active board member on numerous local boards and is a former high school football coach. Mr. Vailas graduated from Plymouth State University with a BS Degree in Health and Physical Education and a MS Degree in Exercise Physiology from the University of Michigan, Ann Arbor.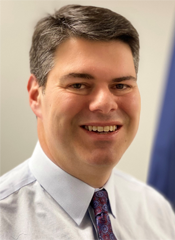 Mike Vlacich
Director
Mr. Vlacich is a Principal at Cornerstone Government Affairs. He recently served as a Presidential appointee as New England Regional Administrator at the US Small Business Administration. Mr. Vlacich also served as a Senior Advisor and State Director to United States Senator Jeanne Shaheen and held key roles for United States Senator Maggie Hassan and New Hampshire Governor John Lynch. A proud alum of the University of New Hampshire, Mr. Vlacich served on the University System Board of Trustees. He is a first generation American and the first in his family to attend college.